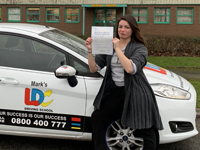 Kelly Bolstridge
Intensive
First time pass! Mark did an excellent job, best instructor I ever had. Went through all manoeuvres, calmly taught all functions, .... just everything was great. I would recommend him to anyone. Plus he's got great banter!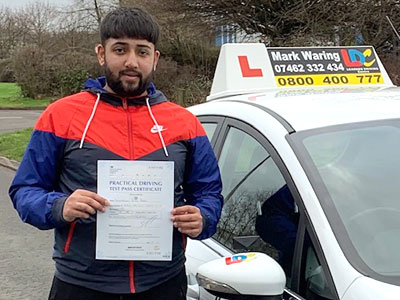 Aaron Bassi
Passed first time
The most friendly best instructor any learner could have. Great resources to help learn the theory test. The workbook was very useful and videos were helpful.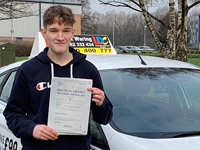 Matthew Rowlands
Passed first time
Good learning materials, good instructor.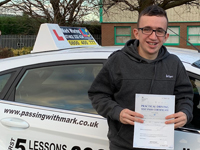 Jack Morris
Passed first time
Great, awesome and helpful.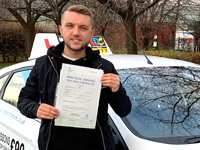 Adam Willis
Patient instructor
I had a few previous driving instructors and failed my tests as I felt unprepared for them. After having lessons with Mark I learned a lot more than before and passed my test.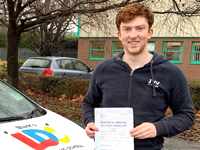 Jacob Reid
Passed first time
Really good.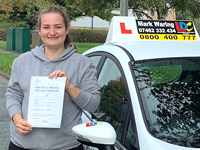 Sarah Berresford
Intensive course
All in all a good experience.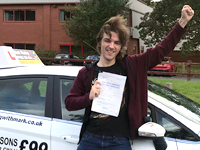 Jack Morris
Passed first time
I would definitely recommend LDC to other people and Mark has been a great instructor. A good mix of fun and informative lessons.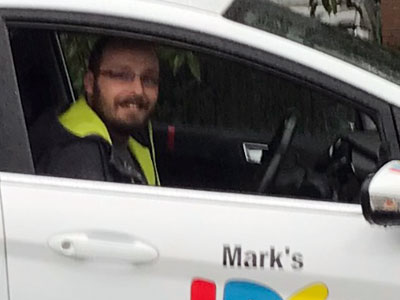 Barrie Davis
Passed first time
The LD system really good, my instructor got me to the test standard to pass my test first time.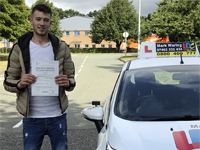 Alex Surugiu
Passed first time
Mark is a friendly instructor who made me feel comfortable.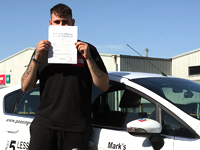 Sam Derry
Midway pass course
I felt like Mark made me feel comfortable and I would recommend Mark and LDC to friends. The LD system was helpful in my learning.