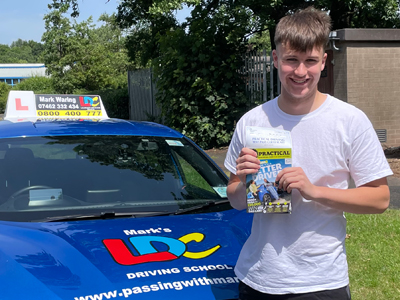 Harry Guy
Easy to get along with
Very helpful, gave good advice where needed and makes safe and where to be cautious. Easy to get along with and have a laugh.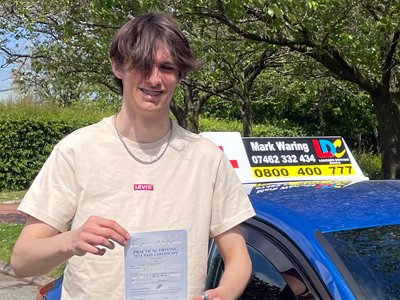 Owen Offland
A really great experience
I've learned with Mark for about 7 months his methods of teaching are through, however with his attitude this makes lessons extremely relaxing and comfortable, I'm able to have a little chat whilst also staying safe. The banter and sarcasm we both used made it a really great experience, he does things some instructors wouldn't like going on the motorway and certain towns like Shrewsbury. I've had a really great experience and can't thank him enough.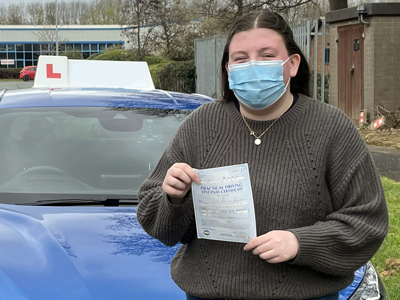 Lily France
Helped me so much
Loved driving with Mark! Helped me so much with my nerves, I couldn't have done it without him!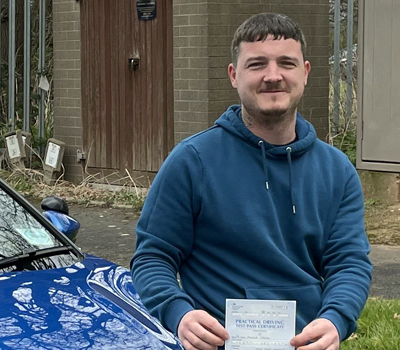 Olly Ward
Passed First Time
Big thank you for your time and effort. I'm grateful for your patients with me at times, if i ever need a lesson i know where not to come back to - Just joking! all the best with all your other students, Olly :-)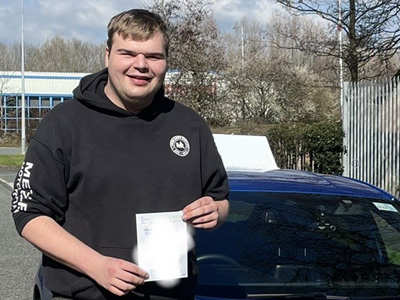 Luke Thomas
Very Professional, PASSED FIRST TIME :)
Very friendly, very professional, fun stories.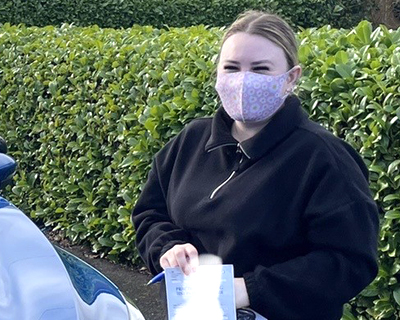 Grace Bettelley
Helped Me Overcome My Nerves
Thank you Mark for helping me pass! You taught me how to drive and I can't be more thankful. You've put up with my many "sorrys" when no one else probably would. I haven't been the easiest driver but you've helped me overcome my nerves and so much more. I will take all your advice with me now I can drive by myself wooo! I wish you all the best in the future, thank you so much for everything once again. I would recommend you to anyone 100% and will pass you on.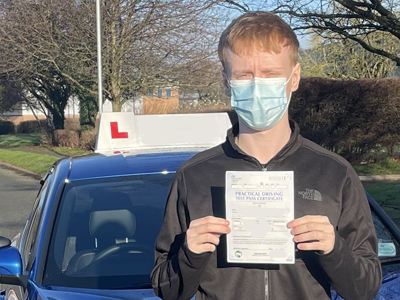 Reece Hutchings
I Would Recommend To Anyone
Mark has been the perfect driving instructor for me from someone who never thought they would drive and now can thanks to Mark. He gives confidence and persuades you to do things you think you couldn't. I would recommend to anyone.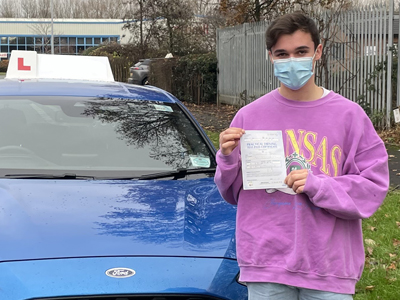 Mike Ball
Passed First Time
Mark is very resilient, he always pushes you to do the best you can. He doesn't miss anything out at all when teaching, even how to pump fuel into the car.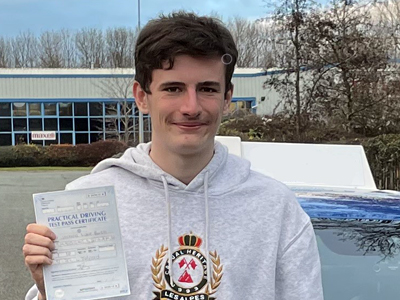 Joshua Bush
Excellent Teacher
Mark has been an excellent teacher and helped immensely in building my confidence to take the test and to keep going even after failed tests.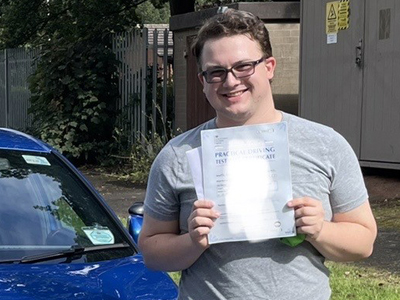 Brandon Thomas
100% Recommended
Fantastic teacher, easy to get along with and passionate about what he does. 100% Recommended to all learners new and old.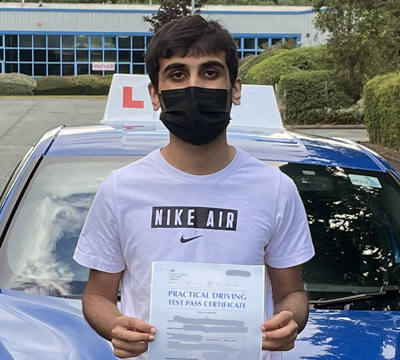 Dalvier Dhillon
Friendly
Friendly since the very start, means well.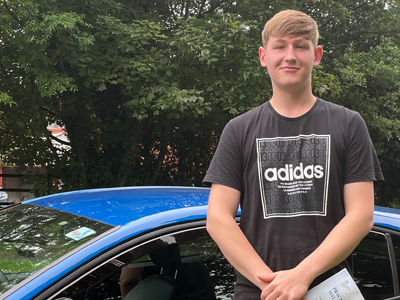 Tom Burrows
Passed First Time
My instructor did an amazing job at making me feel comfortable and calm throughout my learning experience and I would recommend him to anyone thinking about leaning to drive.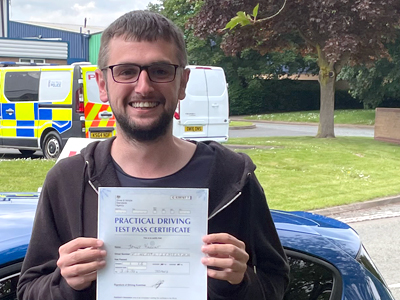 Jamie Vincent
Couldn't Recommend Mark Enough
Whoop, Whoop finally passed. Big thank you to Mark. A few up's and down's but I finally did it! Couldn't recommend Mark enough.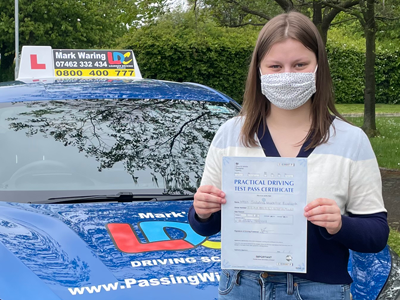 Sabrina Bearblock
Passed First Time
Great instructor! Great videos! Mark is an amazing instructor. He will always go at a speed that you are comfortable with and happy to go over anything again if you are unsure. Would recommend Mark to anyone leaning to drive!!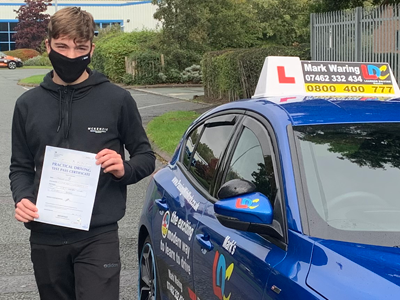 Tom Lote
Passed first time
Excellent, all there is to say, teaches you for life and not just to pass.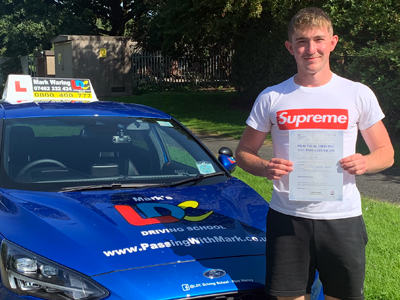 Zac Hayes
Passed first time
Mark was an excellent driving instructor he made me feel welcome from the get go and helped me get to grips with driving while having a laugh during the way. Lessons were fun smooth and there was always an objective to focus on. The workbook was very clear and helpful and helped me revise when I wouldn't have a lesson. He was an all round bloke and the lessons were mint.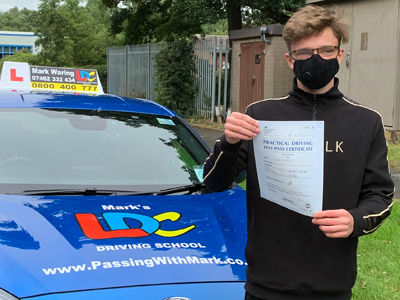 Jacob Bennett
Excellent Instructor
Mark is a excellent instructor with flawless teaching techniques paired with a fun and friendly personality. I would highly recommend Mark for anyone looking for quality and safe driving.
Mollie Klages
Passed first time
Best Instructor ever!! Mark is so nice and kind he helped me so much and puts so much effort into every student, really good at explaining everything in a simple way. Funny and able to talk to and easy to ask questions too. The LDC System is amazing really good to understand and access. Practice theory preparation was so helpful and I wouldn't of passed if it wasn't for this! Thank you so much!!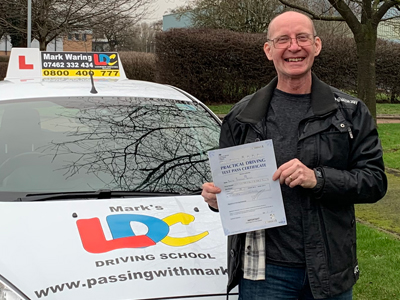 David Jones
Good all round tuition.
Pleasure to drive with good all round tuition, Covered a lot of ground in a reasonable time.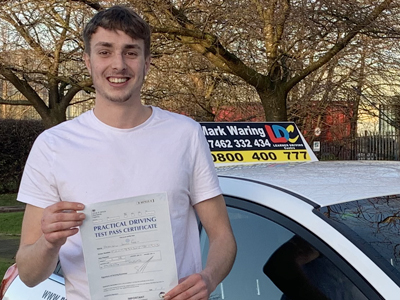 Harrison Foot
Very calm
Mark has a lot of patience and is very calm and collected at all times. I feel the LDC way of teaching each skill separately is good.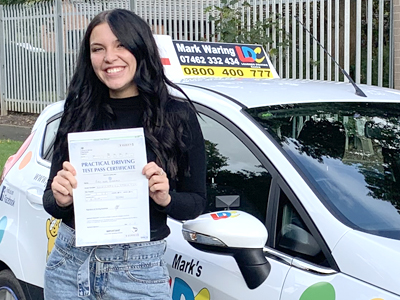 Rosy Gerrard
Passed first time
Mark has massively helped with my confidence on the road. I feel safe and at ease in his company and I am extremely grateful in all his hard work helping me pass.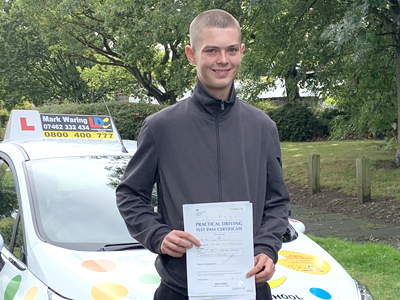 Max Robinson
Passed first time
Great guy, great learning techniques and easy to get along with.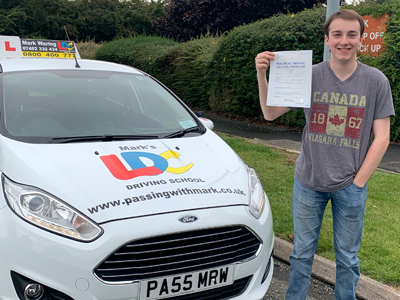 Robert Young
Passed first time
Mark creates a friendly atmosphere and provides feedback in a constructive way. The LD system makes tracking progress easy which is good for motivation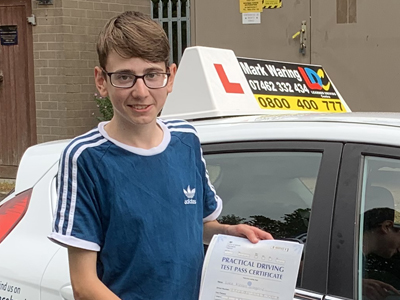 Luke Gregory
Passed first time
Very flexible with dates/times. To the point regarding safety and how to be safe. Good dealing with time pressure as I had to do it before September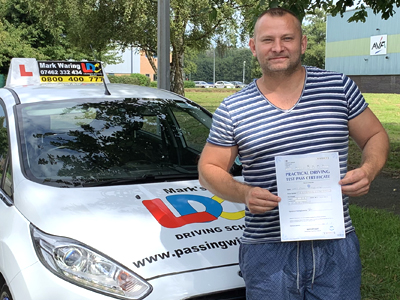 Emil Przygodzki
Passed first time
Nice and friendly, best instructor I ever had. Lots of patience with big knowledge about driving. Made me feel confident and shown me what driving is all about, many thanks.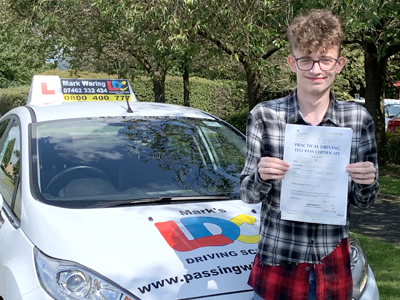 Oliver Rice
Passed first time
Mark pushed me to my best and always felt I could do better, amazing instructor. The LDC videos and workbook really helped me to do my best in lessons and pushed me through my theory.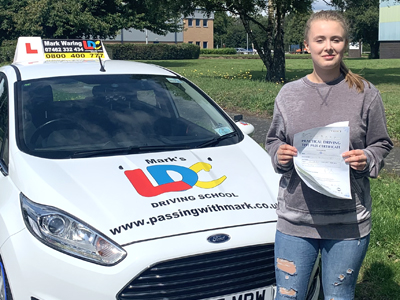 Jordan Tunholmer
Effective learning system
Effective learning system, easy to follow. Instructor reliable and pushed me to do my best.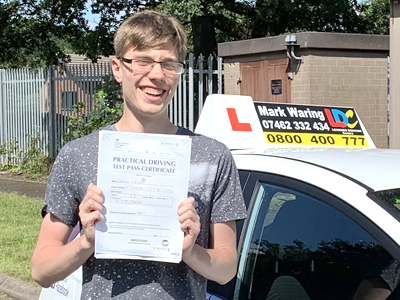 Callum McFall
Passed first time
Very helpful, really good learning environment.Solid advice/tips.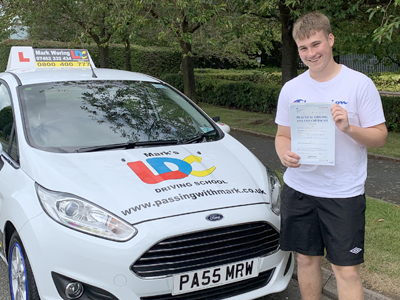 Joshua Guy
Very Helpful
My instructor was very helpful and clear.Good communication and other skills allowed me to pass. Many Thanks.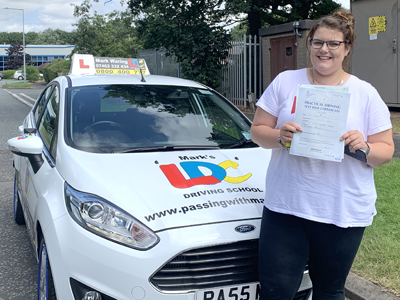 Natalie Bailey
Very Patient and Understanding
Very patient and understanding of having nerves and doubts. when on lessons the atmosphere was always friendly, calm and chatty which put me at ease. If I made any mistakes I was not made to feel bad or incompetent, I learned from them as his approach was not to make it into a song or dance. Very enthusiastic to help learners to find learning strategies that work for the individual and how he thinks they will benefit.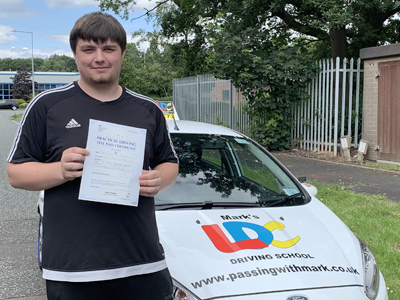 Matthew Roberts
Passed First Time
Very good, good at teaching. Very funny. Best car to learn in.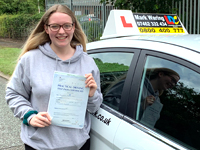 Maddison Hoof
Fantastic from start to finish
Mark was fantastic from start to finish. He helped me with all my worries and concerns along the way. I would defo recommend him to any of my friends wanting to drive in the future.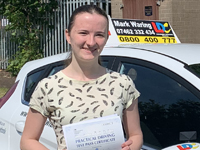 Sophie Bush
Very Helpful
The lessons were very helpful with the instructor. The book provided good information with the pictures been helpful.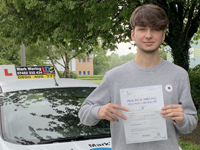 Ivo Ludbarzs
Great Lessons
Great lessons, have learned a lot throughout my time here. Had a lot of banter and overall great time
Dafydd James
Passed first time
System catered well to my needs/time requirements. Mark has been a great instructor, giving me the freedom to find my footing and progress well through the LDC system quickly and efficiently. Observations of my driving and how to both rectify and improve my skills has been excellent, allowing me to pass in 18 lessons. Mark sports the purple LDC shirt fabulously and believes he will wear it every day even when not at work.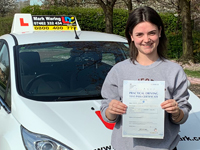 Sarah Derry
Passed First Time
Mark is a very calming instructor that always makes you feel 100% comfortable. He is very reliable and always gives you a challenge, the LDC Workbook was very helpful to me to get an understanding on what improvements I made and needed to work on.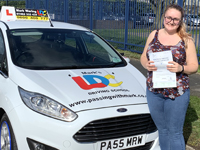 Megan Bell
Highly recommended
Mark was an amazing driving instructor, would highly recommend him to everyone. We had fun lessons but learned a lot from him. He fully prepared me for my driving test and I'm sad I won't see him often.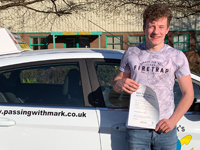 Ben Bush
Passed first time
Brilliant great instructor, Great banter, Videos were great, workbook was helpful. Would recommend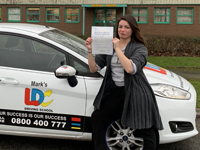 Kelly Bolstridge
Intensive
First time pass! Mark did an excellent job, best instructor I ever had. Went through all manoeuvres, calmly taught all functions, .... just everything was great. I would recommend him to anyone. Plus he's got great banter!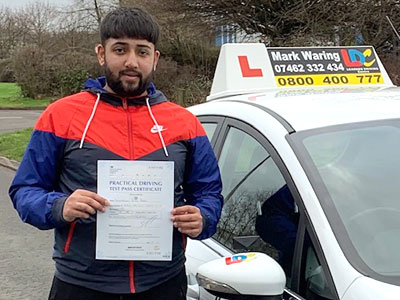 Aaron Bassi
Passed first time
The most friendly best instructor any learner could have. Great resources to help learn the theory test. The workbook was very useful and videos were helpful.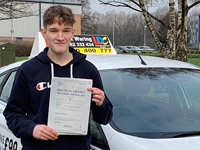 Matthew Rowlands
Passed first time
Good learning materials, good instructor.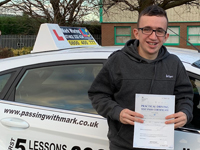 Jack Morris
Passed first time
Great, awesome and helpful.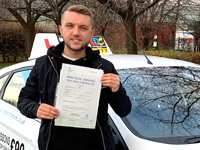 Adam Willis
Patient instructor
I had a few previous driving instructors and failed my tests as I felt unprepared for them. After having lessons with Mark I learned a lot more than before and passed my test.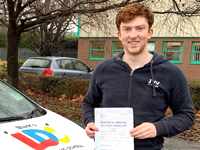 Jacob Reid
Passed first time
Really good.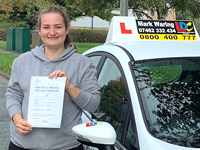 Sarah Berresford
Intensive course
All in all a good experience.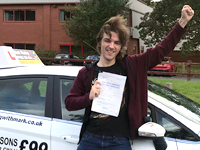 Jack Morris
Passed first time
I would definitely recommend LDC to other people and Mark has been a great instructor. A good mix of fun and informative lessons.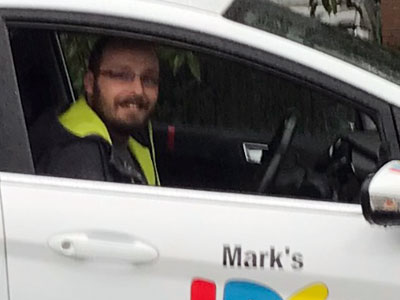 Barrie Davis
Passed first time
The LD system really good, my instructor got me to the test standard to pass my test first time.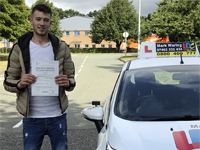 Alex Surugiu
Passed first time
Mark is a friendly instructor who made me feel comfortable.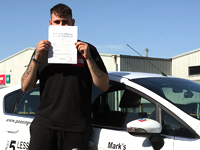 Sam Derry
Midway pass course
I felt like Mark made me feel comfortable and I would recommend Mark and LDC to friends. The LD system was helpful in my learning.